作品詳細 An exhilarating jidaigeki of song, love, and battle. Kinnosuke and Hibari pairs upalongside an all-star cast.
They're smitten with each other, but they never let it show – what a stubborn pair they are! In Nihonbashi, Edo, plasterer Genta and Kochō, the daughter of the archery range, have a crush on each other. However, they bicker terribly every time they meet, ending up as a source of constant worry for Hanji, Genta's junior peer, and his sweetheart Oichi. One day, their daily life suddenly takes a steep turn. The deputy karō working for a daimyō (feudal lord) came to Nihonbashi looking for Genta. To everyone's surprise, Genta was no common plasterer: he was the first-born son of the daimyō, and his real name was Genjirō. Caught in the daimyō family feud, what will happen to Genta and Kochō's love?
Japan| 1958| 86min| Japanese| Toei|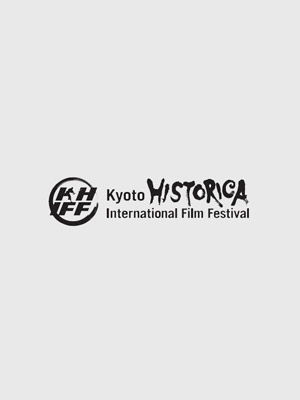 Masahiro Makino [Film Director]
Masahiro Makino was born in 1908 in Kyoto as the eldest son of Shōzō Makino (nicknamed the father of Japanese film). After appearing in films as a child actor, Makino became a director and delivered silent jidaigeki films Roningai, Keiaidori, and Sōzenji Baba, all highly acclaimed in the reputable Kinema Junpo magazine. With not only critical successes but also many box office hits, he laid the groundwork for a variety of cinematic genres such as jidaigeki, modern stories, thriller, musical, and comedy. His pre-war work includes Ahen Sensō, Oshidori Utagassen, Kinō Kieta Otoko, Otoko no Hanamichi, and post-war films include Machibōke no Onna, Tateshi Danpei, and the Jirochō Sangokushi series. With Toei, he directed Nihon Kyōkakuden and the Shōwa Zankyōden series among others. He directed 270 films at the very least. Being not only a great director but also a mentor to many film stars and crew members in key film productions and studios, Makino is no doubt a giant star in the Japanese film industry.