作品詳細 Fall Guy
スケジュール
シアター上映
Tuesday 25 January, 14:30
オンライン上映
なし
Oh the feels! A mega hit from the 1980s that sweapt awards across Japan. Laugh and cry witnessing the passion and sorrow of actors in the studio!
In the studios of Kyoto, the center of jidaigeki productions, the shoot for a new film Shinsengumi is underway. Ginshirō Kuraoka, a.k.a. Gin-chan (Morio Kazama), is the star of the film playing Hijikata Toshizō. Yasu (Mitsuru Hirata), a utility actor, always follows Gin-chan around in complete admiration. But on this set, he is frustrated because the enemy Sakamoto Ryōma is getting more spotlight than him. On top of that, there is a rumor that the highlight of his role, where he falls of the staircases of Ikedaya inn, might be deleted from the script. One day, Gin-chan suddenly appears at Yasu's run-down apartment with Konatsu (Keiko Matsuzaka), a no-longer popular actress. Gin-chan says that Konatsu is pregnant with his child. "Please, help me and marry Konatsu!" A completely unreasonable demand, but Yasu grudgingly accepts it. To support Konatsu and the unborn baby, Yasu powers through dangerous stunts at the studio. He starts getting used to the married life, even bragging about his pregnant wife waiting for him at home. But then, things take a turn...
Japan| 1982| 109min| Japanese|
ラブロマンス
アクション
ヒューマンドラマ
コメディ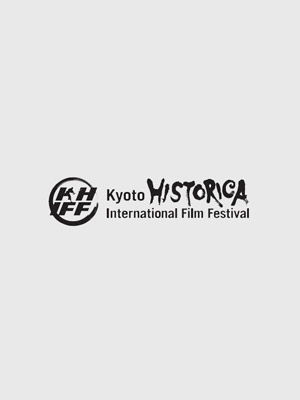 Kinji Fukasaku [Film Director]
Born in Ibaraki. Graduate of Nihon University College of Art. He joined Toei in 1953, and debuted as director in 1961. With "Jakoman and Tetsu" ('64) creating a hit, he sup-ports Toei's yakuza stream. His alias as "Fukasaku of action films" becomes concrete with the "Battles Without Honor and Humanity" series ('73-'76), becoming the core of Toei's account-based films. He stayed in the front-line with "Shogun's Samurai" ('78), "The Fall of Ako Castle" ('78), "Virus" ('80), and "A Chaos of Flowers" ('88). 1982, he wipes the film awards of that year with "Fall Guy" distributed by Shochiku. he then has produced "Black Lizard" ('68), "Sure Death 4: Revenge" ('87), and "The Triple Cross" ('92).