『Samurai Hustle』
Eccentric, exciting, full speed! Laughable, tear-jerking and passionate A spectacle of historical entertainment!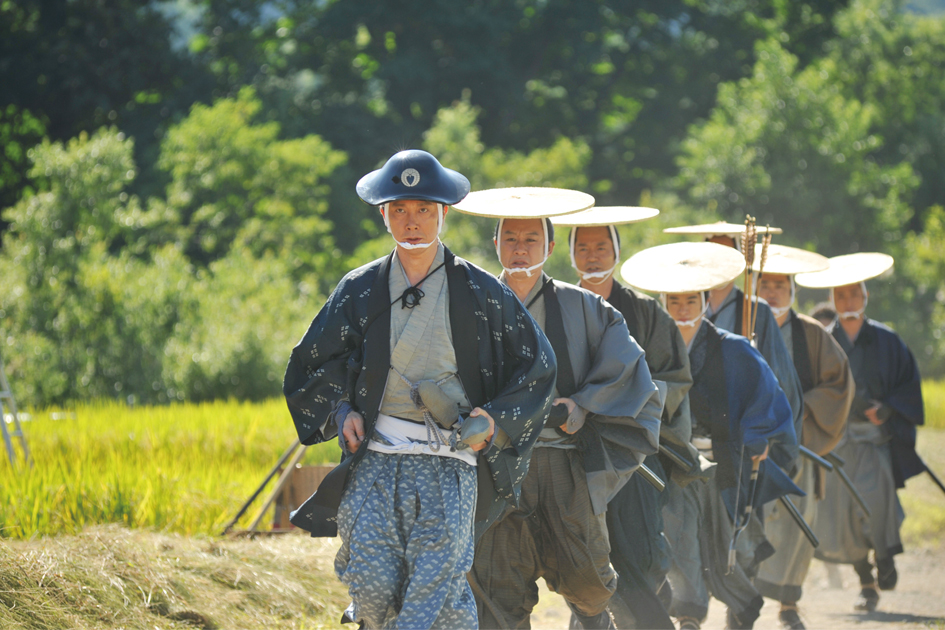 ©︎2014「超高速!参勤交代」製作委員会
Data
| | |
| --- | --- |
| Director | Katsuhide Motoki |
| Cast | Kuranosuke Sasaki, Kyoko Fukada, Tsuyoshi Ihara |
| Country | Japan |
| Year | 2014 |
| Time | 119min |
| Language | Japanese |
| Subtitles | English |
| Distribution | Shochiku |
Story
Edo period under the reign of the eighth shogun, Tokugawa Yoshimune. The Edo Sho-gunate places impossible orders to acquire a gold mine, said to be in the small, low productivity Yunagaya domain in Iwaki. If they did not go to Edo for 'Sankin Kotai' (pol-icy for the lord to alternate living a year in Edo) within 5 days, the domain was to be demolished! The Yunagaya domain had no time or money. Usually preparation would take half a year, and the travel alone eight days... and they had no stocks left either. Domain leader Naito Masaatsu hires the ninja Danzo Kumogakure as his guide, and takes elite vassals onto an eccentric plan. However, council elder Matsudaira Nobutoki has also hired a ninja assassin, in order to hinder their Sankin Kotai. Will they be able to safely accomplish Sankin Kotai and protect their domain?
Directors info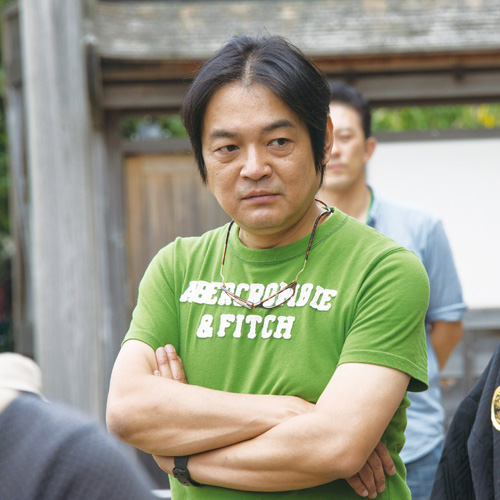 Katsuhide Motoki
[Director and Senior managing director, Directors Guild of Japan] Born in 1963, Toyama. After graduating from Waseda University School of Political Science and Economics, he joins Shochiku as assistant director. He apprentices to Azuma Morisaki, Keisuke Kinoshita and Hiroshi Teshigahara, studies in the US, and works as producer, to then debut as director in 1998 with "A Happy-Go-Lucky Trading Co.". Works include the "Free & Easy" series 11-13 ('00-'02), "Kitaro" ('07), "10 Promises To My Dog" ('08), "Kamogawa Horumo-Battle League in Kyoto" ('09), "Welcome Home, Hayabusa" ('12), and "It All Began When I Met You" ('13). With "Samurai Hustle" ('14), he was awarded the Blue Ribbon Award for Best Film, and under Director of the Year at the 38th Japan Academy Film Prize. "Recall" ('18) was awarded under Director of the Year at the 42nd Japan Academy Film Prize. With "Iwane: Sword of Serenity" ('19), he made a challenge at the orthodox jidaigeki at Shochiku Kyoto. "Dai Kome Sodo" is in line for release.