『Il Casanova di Federico Fellini』
Maestro Fellini depicts the Don Quixote-like life of Casanova who worshiped women through sex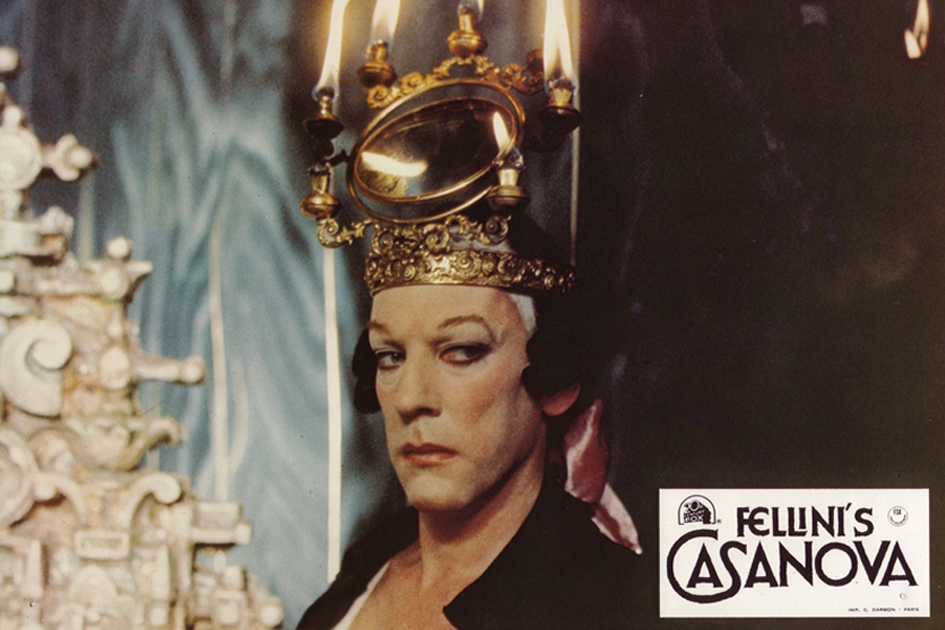 FELLINI'S CASANOVA © 1976 Alberto Grimaldi Productions S.A. All Rights Reserved.
Data
| | |
| --- | --- |
| Director | Federico Fellini |
| Cast | Donald Sutherland, Cicely Browne, Tina Aumont, Margareth Clémenti |
| Country | Italy |
| Year | 1976 |
| Time | 155min |
Story
1758, Venice is bubbling with the heat of a carnival. Casanova receives a letter from the French ambassador to meet a nun, Maddalena. Landing in San Bartolo island as specified, he is lead to the ambassador's villa. Maddalena, the ambassador's mistress, was to show her copulation to please his voyeuristic tastes. Casanova fulfils their expectations, whilst fluttering the golden bird. Born to love women, his history with women begins, obsessed with the eccentric idea of loving woman equally regardless of
Directors info
Federico Fellini
(1920-1993) [Director] Born in Rimini Italy. Fascinated by a circus in his childhood, he was said to have left home many times to chase the troupe. 1939, he begins drawing portraits and writing for the radio in Rome. He also began writing for Aldo Fabrizi's team around this time, helping their local tours, bringing him closer to the film industry. Post-war, he collaborates with Roberto Rossellini in writing "Rome, Open City" ('45) delving into the centre of Italian Neorealism. His third film as director "I Vitelloni" ('53) was highly acclaimed and was awarded the Silver Lion Award at the Venice International Film Festival. Then, moving his base to Cinecittà Studios in Rome, he produces "La Strada" ('54), "La Dolce Vita" ('60), and "8 1/2" ('63), becoming one of Italy's most acclaimed directors.