『Gion kouta ehigasa: Mai no sode』
A huge hit featuring the Gion folk song set in a moonlit Higashiyama. Spread the fame of Gion culture in Japan.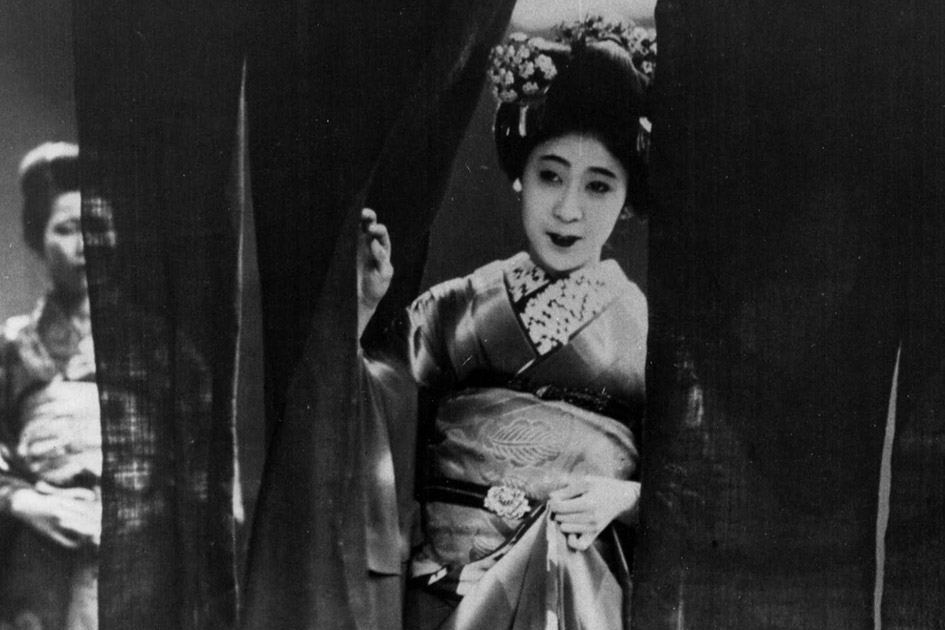 Schedule
10/26 [sat] 16:00ー
Pre-Screening Talk and performance by Gion's Maiko and Geiko
Data
| | |
| --- | --- |
| Director | Bansho Kanamori |
| Cast | Umeko Sakuragi, Shinichi Akita, Takeshi Tojo |
| Country | Japan |
| Year | 1930 |
| Time | 53min |
| Language | Japanese |
| Distribution | Makino eiga |
Story
The film depicts an unrequited love of a young maiko in Gion; it became a great hit along with its theme song, beginning with the setting of a moonlit Higashiyama. Kanamori heavily used locations to save production costs - flawlessly portraying Kyoto through Gion, the Kaburenjo theatre, Ichiriki-Tei teahouse and the old Kyoto Station. The film is also valuable as historical documentation that records a pre-war Gion. Premiere screening of the 4K film, digital remastered by Kyoto Prefecture's development program for digital remastering*. *A program to develop skills in preserving and widening the publicity of film culture, through experiencing digital remastering - the process of using digital technology to restore video content recorded on film and old mediums.
Directors info
Bansho Kanamori
One of the directors who supported Makino films, from when Makino Productions was still Mikado Company. Kanamori created a wide range of films from documentaries to entertainment under Shozo Makino.
HISTORICA
SPECIAL
ヒストリカ・スペシャル
HISTORICA
WORLD
ヒストリカ・ワールド
HISTORICA
FOCUS
ヒストリカ・フォーカス
Venice International Film Festival
Kyoto filmmakers lab screenings