『The Little Mermaid』
The unrequited love of a little mermaid, a faithful anime adaptation of Andersen's fairy tale.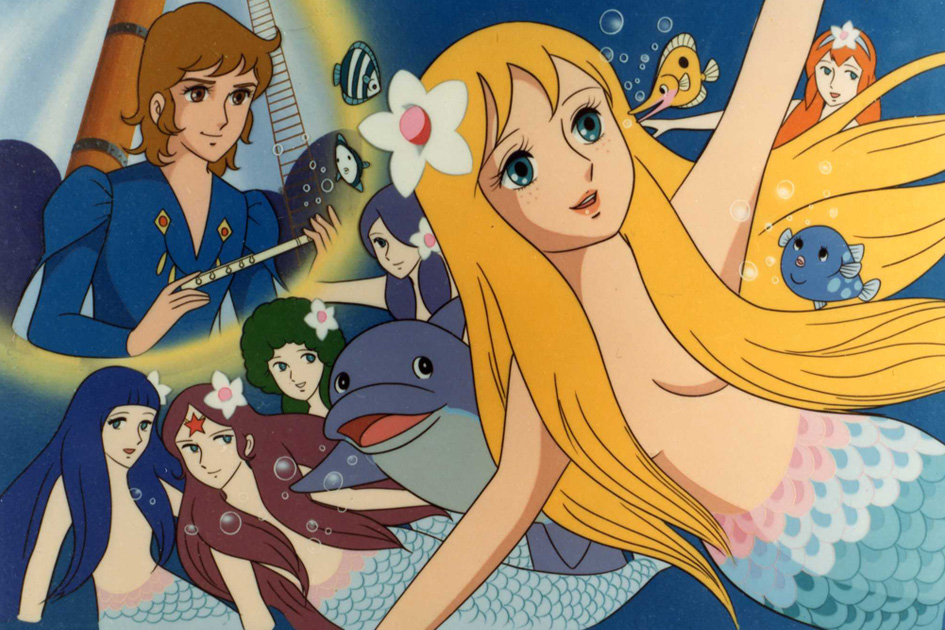 ©東映
Schedule
10/27 [sun] 10:30ー

Data
| | |
| --- | --- |
| Director | Tomoharu Katsumata |
| Cast | Fumie Kashiyama, Taro Shigaki, Mariko Miyagi |
| Country | Japan |
| Year | 1975 |
| Time | 68min |
| Language | Japanese |
| Distribution | Toei |
Story
Princess Marina, the youngest daughter of mermaids is an active girl with a beautiful voice. One night, she sees the prince on a glamorous boat, and falls in love. She exchanges her beautiful voice for a potion from the witch to turn human, and heads for the shore. A creation by Tomoharu Katsumata, assistant director to Masahiro Makino at Toei Studios Kyoto, who then moved to Toei Douga to direct the television anime "Devilman" and "Mazinger Z". The film was animated by Reiko Okuyama. A full out effort by Toei Douga, with European locations for the 100th year commemoration for Andersen and as a sponsor film for the Ocean Expo Park in Okinawa.
Directors info
Tomoharu Katsumata
Joins Toei Studios Kyoto after graduating from university, as assistant director to Masahiro Makino, Tomotaka Tasaka, and Eiichi Kudo. Moves to Toei Douga in 1964. He supported Toei Douga's action and hero theme through "Wolf Boy Ken", "Cyborg 009", "Devilman" and "Mazinger Z". He has also directed many animation films such as "The Little Mermaid" (1975), "Farewell to Space Battleship Yamato" (1978), and "Arcadia of My Youth" (1982).
HISTORICA
SPECIAL
ヒストリカ・スペシャル
HISTORICA
WORLD
ヒストリカ・ワールド
HISTORICA
FOCUS
ヒストリカ・フォーカス
Venice International Film Festival
Kyoto filmmakers lab screenings