『Entotsuya Perô』
An independent animation film by students of Kyoto in 1930. What is the meaning of war?


continuous screening
GUEST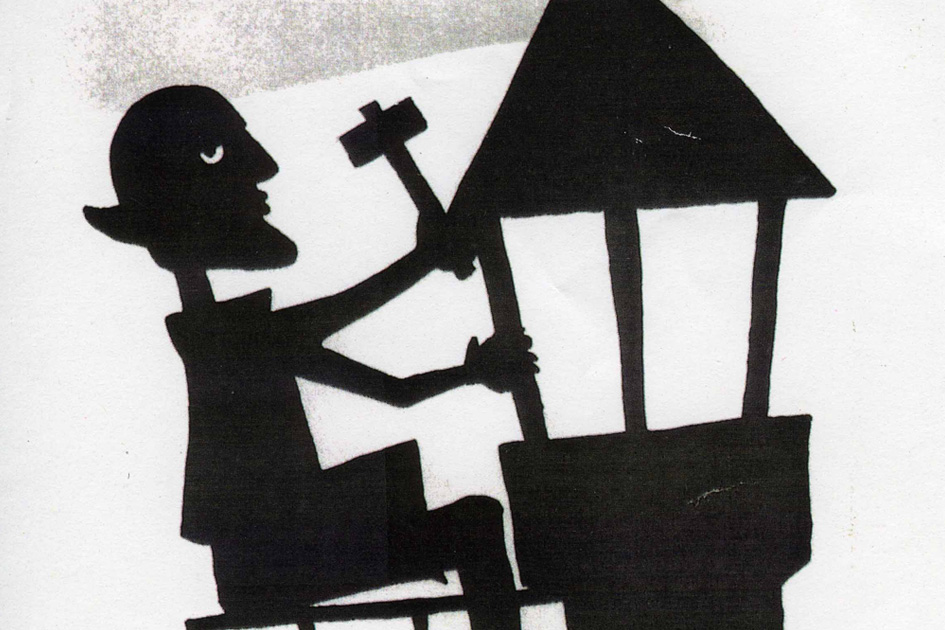 Schedule
10/26 [sat] 18:30ー

Data
| | |
| --- | --- |
| Director | Yoshitsugu Tanaka [Director, animator](1907-1982) |
| Country | Japan |
| Year | 1930 |
| Time | 23min |
| Language | Japanese |
| Distribution | Doeisha |
Story
Pero leads his country to victory with an egg that produces soldiers. He triumphantly returns home, only to see debris, corpses and new gravestones from the window on his way. An independent silhouette animation of roughly 20 thousand frames by Doeisha, an amateur group of ten students mainly from Doshisha University. They managed an independent screening organisation named "Kodomo Cinema" to screen the film in other areas. Doeisha was later acquired by JO Studio in Uzumasa to produce commercial animation films.
Directors info
Yoshitsugu Tanaka [Director, animator](1907-1982)
A member of the Doeisha founded in 1929 among students of Doshisha University. He produced silhouette animation at Doeisha, and later line-drawing animation at JO Studio's manga department. He also tried special effects using miniatures with Eiji Tsuburaya and Kenzo Masaoka. He switches to creating real life ad documentary films during the war. Post-war, he was head of the film department for Dentsu Film (now Dentsu Tec).
HISTORICA
SPECIAL
ヒストリカ・スペシャル
HISTORICA
WORLD
ヒストリカ・ワールド
HISTORICA
FOCUS
ヒストリカ・フォーカス
Venice International Film Festival
Kyoto filmmakers lab screenings