『Puss'n Boots』
Greatest of Japanese anime before Hayao Miyazaki. The speedy story leaves no space for hesitation!


Japan Premiere
Digital remastered version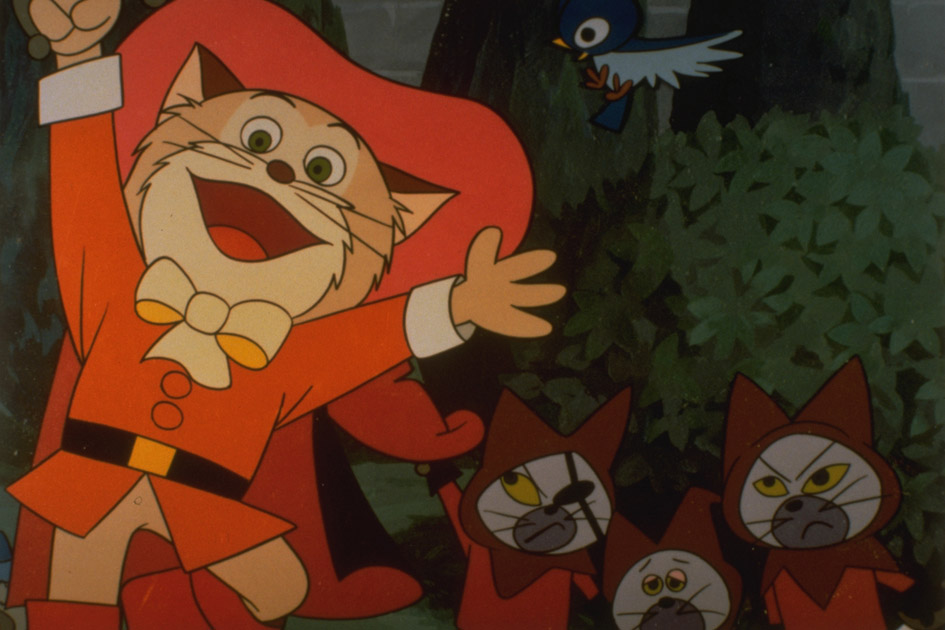 ©東映
Schedule
11/2 [sat] 13:45ー
Data
| | |
| --- | --- |
| Director | Kimiro Yabuki |
| Cast | Susumu Ishikawa, Toshiko Fujita |
| Country | Japan |
| Year | 1969 |
| Time | 80min |
| Language | JAPANESE |
| Distribution | Toei |
Story
Save Princess Rosa from the villain Lucifer! Pero, running away from assassins, heads towards the castle with Pierre who was kicked out by his malicious brothers. A masterpiece with an excellent story, action and characters. Songs, optimistic hero, clumsy villain; the assassin trio, the mouse family of thieves and Lucifer are also classic characters. The final chase-up at Lucifer's castle with the tower, draw-bridge, stairs and cogwheel link to the castle of Cagliostro.
Directors info
Kimiro Yabuki
Born in 1934. Enters Toei in 1958 after graduating from Tokyo University of the Arts, and becomes assistant director to Masahiro Makino at the Studios Kyoto. Moves to Toei Douga in 1962 to direct the newly started series "Wolf Boy Ken". He creates "Fujimaru of the Wind", "Himitsu no Akko-chan" ("Secrets of Akko-chan"), and "Tiger Mask", shifting the Jidaigeki taste to anime-style. "Puss 'n Boots" won the artists' union award at Moscow International Film Festival children and youth film category.
HISTORICA
SPECIAL
ヒストリカ・スペシャル
HISTORICA
WORLD
ヒストリカ・ワールド
HISTORICA
FOCUS
ヒストリカ・フォーカス
Venice International Film Festival
Kyoto filmmakers lab screenings