『Doggie March』
The animator's imagination that depicted a town of animals turned "Chushingura" into an exciting story tailored for children.


Japan Premiere
Digital remastered version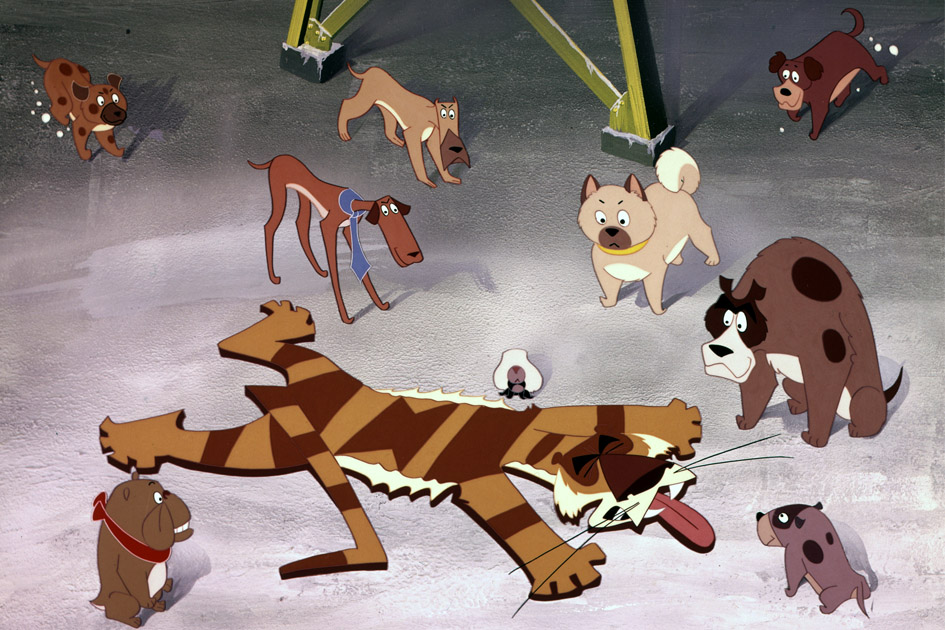 ©東映
Schedule
10/27 [sun] 19:00ー

Data
| | |
| --- | --- |
| Director | Daisaku Shirakawa |
| Cast | Ayako Hori, Hideo Kinoshita, Kou Nishimura |
| Country | Japan |
| Year | 1963 |
| Time | 82min |
| Language | JAPANESE |
| Distribution | Toei |
Story
The film presents a simple story using the movement and characterisation specific to anime. The puppy Rock seeks revenge, with fellow dogs of the town, on Killer the tiger who murdered Rock's mother who protected the forest. Original scenario by Osamu Tezuka. The personified mole and shrinking tail of the fox are expressions unique to anime. Dogs and birds exchanging information, and the sewage being networked under the manhole excite the imagination of children.
Directors info
Daisaku Shirakawa
Born in 1935. Enters Toei in 1958 after graduating from Keio University. After assisting "The White Snake Enchantress", he co-directs "Alakazan the Great" with Taiji Yabushita. Steps into television series to take part in "Fujimaru of the Wind" and "Cyborg 009" after "Doggie March".
HISTORICA
SPECIAL
ヒストリカ・スペシャル
HISTORICA
WORLD
ヒストリカ・ワールド
HISTORICA
FOCUS
ヒストリカ・フォーカス
Venice International Film Festival
Kyoto filmmakers lab screenings