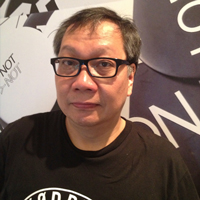 Jeffrey Chan
〔"The Taking of Tiger Mountain" Executive Producer〕
---
Jeffrey is currently the COO and a board member of Bona Film Group. He also co-founded with Nansun Shi, a veteran producer of Asian pictures, the international sales agent, Distribution Workshop, now a Hong Kong-based joint-venture subsidiary of Bona. In his capacity of COO for Bona, Jeffrey executive-produced and produced some 30 films including "The Taking of Tiger Mountain", "the Overheard trilogy", "The Man from Macau 1 & 2", "The White Storm", "Unbeatable", "My Lucky Star", "The Last Tycoon", "A Simple Life", "The Flying Swords of Dragon Gate", "The Sorcerer & the White Snake" and others. Jeffrey is also the executive producer of In the Room, the latest film by the Singaporean auteur, Eric Khoo, which was premiered in the Toronto International Film Festival and subsequently showcased in San Sebastian, Busan and BFI London Film Festivals this year.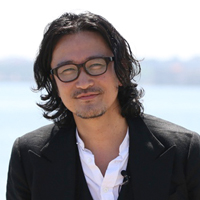 Kazuaki Kiriya〔Director〕
---
A graduate of Parsons School of Design in New York, KAZUAKI KIRIYA (Director) first burst into the Japanese spotlight as a photographer. By the turn of the millennium he was bringing his work to life in a series of music videos for some of the most well-known artists in Japan. In 2004 Kiriya made his motion picture debut with "Casshern", a live-action science fiction film, which he adapted from Yoshida Tatsuo's animation. In 2009, Kiriya followed the national success of "Casshern" with "Goemon", a Japanese historical fantasy film which he also penned.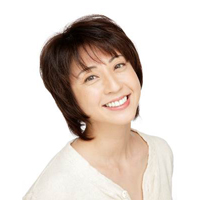 Keiko Iiboshi 〔Historica navigator, Writer and TV personality〕
---
Born in Osaka in 1963. Keiko Iiboshi is active not only as a TV personality, but also as an author who has a serial publication in newspapers and magazines. She is well known as a fan of Japanese football team Hanshin Tigers. She has a wide range of interests and hobbies, and is well informed of figure skating, Kabuki plays, traditional Japanese comedic story telling Rakugo and film industry. As a huge fan of Kung Fu/Wuxia movies, she has been appointed as the navigator of the 7th Kyoto HISTORICA International Film Festival in order to convey the appeal of period films through events and talk shows.