Japan Premiere
"THERAPY FOR A VAMPIRE"
― Sick of spending 500 years together! A black comedy of a frustrated vampire. ―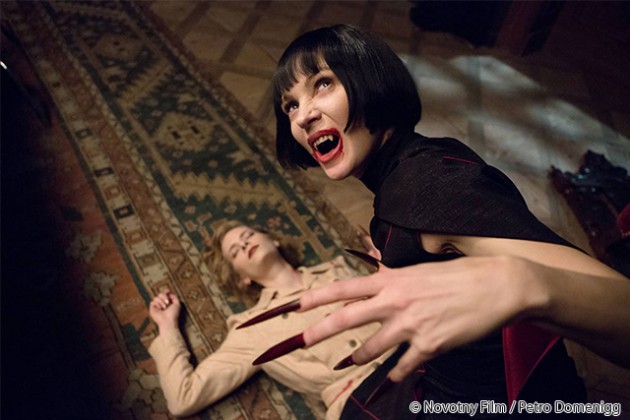 Director:David Ruehm
Cast:Tobias Moretti, Jeanette Hain, Cornelia Ivancan, Dominic Oley
Country:Austria, Switzerland
Year:2014
Runtime:87min
World Sales:Picture Tree International GmbH
Story
Vienna, the early 1930s: One night Sigmund Freud has a new patient on his couch – a mysterious count who can no longer bear the "eternally long" relationship with his wife. The vain countess incessantly complains about not being able to look at herself in a mirror, the professor hears from the count. Unaware of the fact that the count and his wife are vampires, Freud introduces his mysterious patient to a young painter, Viktor, who paints portraits which express more than a mirror ever could. While visiting the painter, the count takes an instant shine to Viktor's girlfriend Lucy – more so than Viktor and the countess would like.
Highlight
A black comedy-fantasy of the life of a vampire tired of the eternity with his wife, and their love triangle, with plenty of humor in a playful tone. As a director also at the front of the advertising scene, his taste shines through showing good tempo and sight gags. The film was shown at the 19th Fantasia International Film Festival, the top genre film festival in North America along with 100 thousand fans, and also won the audience award. A must see for true vampire fans.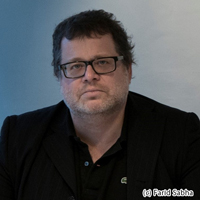 Director:David Ruehm
---
David Ruehm, is director for features and commercials, screenwriter and photographer. Born in Vienna in 1962. Films (selection) as writer / director "The Escape" (1992 – Cannes Film festival, Semaine de la critique), "El Chicko" (1996), "Azzuro" (1997). From 1998 – 2013 commercial director for T-Mobile, Bwin, BMW and others. Awards (selection): Venus, Top Spot, Shortlist at Cannes Lions Festival, Shortlist at Cannes Young Directors Award, London International Advertising Award.
TRAILER