Japan Premiere
"THE PHYSICIAN"
― The travel to golden age Persia for knowledge of medicine Based on the world's bestselling adventure novel. ―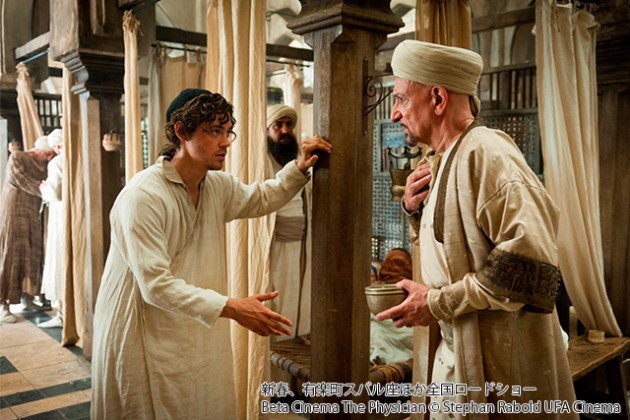 Director:Philipp Stölzl
Cast:Tom Payne, Ben Kingsley, Stellan Skarsgård, Olivier Martinez, Emma Rigby
Country:Germany
Year:2013
Runtime:155min
Distribution:ARK Entertainment, Inc./ TOHOKUSHINSHA FILM CORPORATION Presented by STAR CHANNEL
Story
11th Century England. Young Rob working heavily at a coal mine faces the tragedy of his beloved mother's death. After becoming penny-less, he apprentices himself to an itinerant barber surgeon. Growing to be a passionate youth with strong desires to save people from all illnesses, he decides to travel to Isfahan of the distant Persia. After traveling through the deathly desert full of hardships, Rob manages to become an apprentice to Ibn Sina, known to be the world's top doctor, and desperately learns all the knowledge he can. Through his experience of many ordeals such as the Black Death, Rob aspires to further explore the mysteries of medicine, when he finally disobeys his master, to commit adultery.
Highlight
Based on Noah Gordon's novel "The Physician". A grand medical adventure that brings the struggles of the commoners caused by wars and plagues in the medieval western and eastern culture to screen. The drama of a youth's drastic life with religious and philosophical elements is sure to provoke its viewers' intellectual curiosity while playing on a sense of thrill and longing. Sina played by Ben Kingsley, was a polymathic doctor, scientist and philosopher that greatly influenced the future generations. The drama of Sina and Rob's relationship develops around episodes such as the supernatural power to foresee a human's death and forbidden act of human dissection. A historical drama that has cleverly merged historical fact and fiction.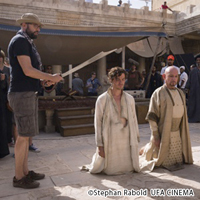 Director:Philipp Stölzl
---
Born 1967, currently based in Berlin. A multi-talented director who is a film, commercial, music video and opera director and writer. He begins his career as a theatre set designer, and starts as director in his late 20's with a music video which captures the world's interest. He has worked with many known musicians such as Mick Jagger, David Stewart and Madonna. After making his feature film debut with "Baby" ('02), he then wins awards in two areas at the German Film Awards for the much appraised adventure drama "North Face" ('08). He later directs films "Young Goethe in Love" which depicts the poet Goethe's dramatic early years, and "Erased" which stars Aaron Eckhart and Olga Kurylenko.