"THE GOLDEN CANE WARRIOR"
― A cane action entertainment from Indonesia. Who will be the one to inherit the heart and technique of the golden cane? ―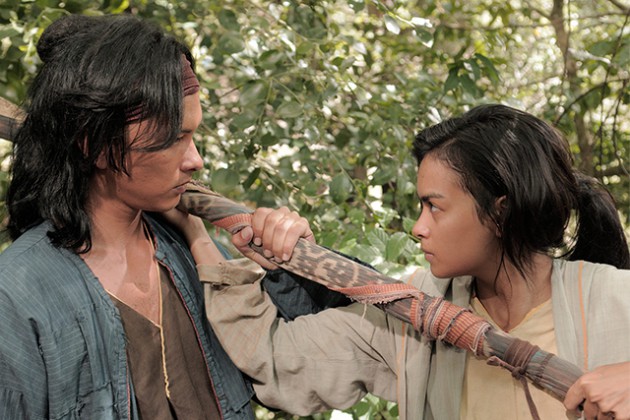 Director:Ifa Isfansyah
Cast:Eva Celia, Nicholas Saputra, Reza Rahadian
Country:Indonesia
Year:2014
Runtime:113min
World Sales:WTFILMS
Story
The well-respected CEMPAKA who holds the mighty and powerful Golden Cane relic weapon and its ultimate deadly moves, was expected to announce its successor to one of its most talented students. Murder and betrayal took over before the announcement made public, the Golden Cane falls into the wrong hands. The only person who can help restore order is the long lost Naga Putih (The White Dragon), the last warrior who still possesses the ultimate moves of The Golden Cane. Two betrayed students, hurt and angry, must find the warrior before it's too late.
Highlight
A film as a tribute to a popular martial arts comic in South-East Asia. An epic entertainment action film with an all-star casting that supports the next generation of Indonesian film. Director Ifa Isfansyah of "Sang Penari" that followed the tragic destiny of a Javanese dancer, moves the world of martial arts to Indonesia and shows the drama of children getting up from their defeats and growing up to become a hero while putting a focus on martial arts. Hung Yan-Yan famous for his success in Jet Li and Tsui Hark's films, also participates as action director bringing a dynamic action scene.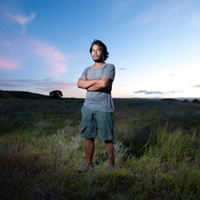 Director:Ifa Isfansyah
---
Ifa Isfansyah is one of Indonesia's most productive directors. After graduating from Yogyakarta Institute of The Arts, he established an independent film community called Fourcolours Films ('01), which produces short film. His first short film was titled "Air Mata Surga". In 2002, Ifa Isfansyah directed his second short film "Mayar", which received the SET Award for best camera work and best artistic direction in the Festival Film-Video Independent Indonesia 2002. The film "Mayar" went onto screen at a number of prestigious festivals, including the Rotterdam and Hamburg International Film Festival. In 2006, Ifa was one of the Asian filmmakers chosen to attend the Asian Film Academy at Busan International Film Festival in 2006. He also received the Scholarship Award to study Film and Video at Dongseo University / Im Kwon Taek Film School in Korea. In 2009, Ifa Isfansyah directed his first full-length feature film "Garuda di Dadaku" (In My Heart - '08), followed by "Sang Penari" (The Dancer - '11), for which he received the award for Best Director in 2011 at Indonesian Film Festival. In 2012 he worked on children's films "Ambilkan Bulan" (Give Me The Moon - '12) and "9 Summers 10 Autumns" ('13). In 2014, Ifa again shows his skills as the director of The Golden Cane Warrior produced by Miles Films.
TRAILER