Japan Premiere
"THE FENCER"
― The meaning of life that the children taught him... What a man who later becomes a legendary coach puts his life into. ―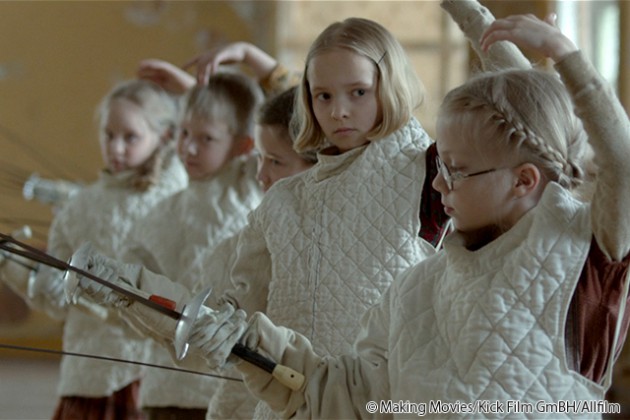 Director:Klaus Härö
Cast:Märt Avandi, Ursula Ratasepp, Lembit Ulfsak
Country:Germany, Estonia, Finland
Year:2015
Runtime:98min
World Sales:THE LITTLE FILM COMPANY
Story
A young man, Endel Nelis, arrives in Haapsalu, Estonia, in the early 1950s. Having left Leningrad to escape the secret police, he finds work as a teacher and founds a sports club for his students. Endel becomes a father figure to his students and starts teaching them his great passion – fencing, which causes a conflict with the school's principal. Envious, the principal starts investigating Endel's background... Endel learns to love the children and looks after them; most are orphans as a result of the Russian occupation. Fencing becomes a form of self-expression for the children and Endel becomes a role model. The children want to participate in a national fencing tournament in Leningrad, and Endel must make a choice: risk everything to take the children to Leningrad or put his safety first and disappoint them.
Highlight
Follows the life of Endel Nelis, a real legendary Estonian master of fencing, who founded the prestigious school that has nurtured many world level fencers. Inside the limited freedom of a small country under occupation, fencing becomes a way of self-expression. Endel teaches the children priceless treasures of life, and the power to live, while Endel himself also finds meaning in his life through the existence of the children who need him. This deep, touching film by the famous Finnish director Klaus Härö, is sure to draw tears once finished watching.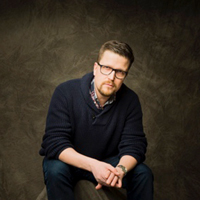 Director:Klaus Härö
---
After graduating from the University of Industrial Arts in Helsinki, he bases himself working in Finland and Sweden. He often creates films that capture the world surrounding children and youths. He is awarded the prize for special mention best short film at the Berlin International Film Festival with "Nattflykt" ('00). He also wins the Crystal Bear for the children's film with "As If I Didn't Exist" ('03) which is set in Sweden of the 1950's. "Mother of Mine" ('05) and "Letters to Father Jacob" ('09) where chosen for Finland's submission for the Academy Awards' best foreign language film. He has been admitted by both critics and audiences with over 60 awards all over the world, and is known to be one of Finland's representative directors. "The Fencer" is his fifth feature film.
TRAILER