Japan Premiere
"NINJA THE MONSTER"
― A first from Shochiku's young label to be marketed overseas. A powerful film about a new "NINJA" style. ―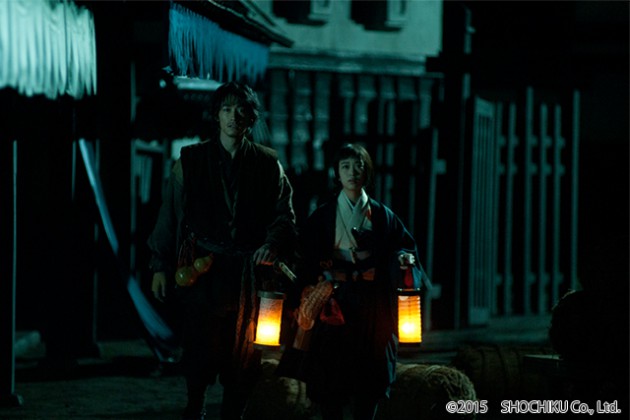 Director:Ken Ochiai
Cast:Dean Fujioka, Aoi Morikawa, Sohkoh Wada, Takahiro Nakajima, Rantaro Mine
Country:Japan
Year:2015
Runtime:84min
Distribution:SHOCHIKU Co., Ltd.
Story
Ninjas have been banned by the government after being seen as a threat. In a time where Ninjas have been thought to no longer exist, the Nagano clan heads towards Edo, seeking for help for the clan. Within the company is Denzo, who is hiding the fact that he is a ninja. When the company enters a mountain, they are attacked by a mysterious monster. Denzo manages to save the princess Sachi inside her palanquin, but the rest of the company are lost. Princess Sachi must reach Edo in order to save her clan, and pass the mountain where the dangerous monster exists. Can Denzo save princess Sachi from the monster and escape the mountain?
Highlight
The first film to be produced towards a global market under Shochiku's Blue Line Label, which was established to encourage the development of young filmmakers. Director Ken Ochiai studied film making in America and wins the Cheval Noir award at the 18th Fantasia International Film Festival for "UZUMASA LIMELIGHT". Cool-eyed Dean Fujioka who pursues his career in Hong Kong, Taiwan, America, and currently has a role in a Japanese drama, plays the role of ninja. The original script is written by Akihiro Dobashi who also wrote the 2014 blockbuster "Samurai Hustle".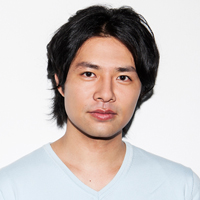 Director:Ken Ochiai
---
Born 31st May 1983. Started filmmaking at the age of 12, moves to America after graduating high school in Japan. He enters the University of Southern California to study at the Cinematic Arts department, and is awarded the Jury Prize from the Directors Guild of America for the first time as a Japanese for his graduation project "Half Kenneth". In 2011, he establishes a production company in Los Angeles, Photosynth Entertainment, and directs in a large field including film, television and commercials. He finishes his first feature film with "The Tiger Mask" in 2012, based on the animation written by Ikki Kajiwara and illustrated by Naoki Tsuji, starring Eiji Wentz. 2014, "Uzumasa Limelight" is released, starring the famous Seizo Fukumoto, known for his screen deaths, and is awarded twice, Cheval Noir for best feature and best actor, at the Montreal Fantasia International Film Festival.
TRAILER