Japan Premiere
"EMBRACE OF THE SERPENT"
― An explorer and an Amazonian shaman set off to the depths of the Amazon. A shocking Art Cinema Award winner of the 2015 Cannes Directors' Fortnight. ―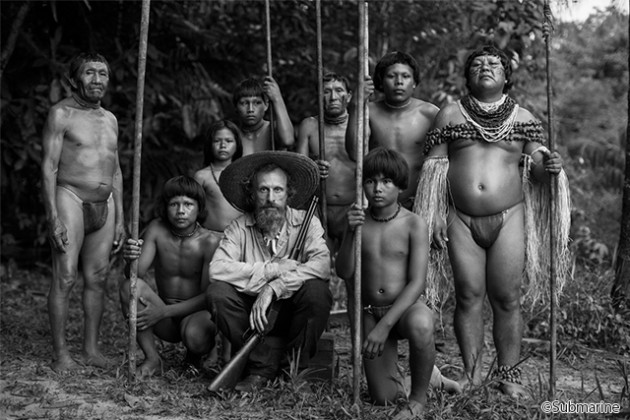 Director:Ciro Guerra
Cast:Jan Bijvoet, Brionne Davis, Antonio Bolivar Salvador, Nilbio Torres
Country:Colombia, Venezuela, Argentina
Year:2015
Runtime:125min
World Sales:FILMS BOUTIQUE
Story
Karamakate, a powerful Amazonian shaman, last survivor of his people, dwells deep in the jungle, in voluntary isolation. Decades of solitude have turned him into a chullachaqui, an empty shell of a human, devoid of memories and emotion. His hollow life is shaken with the arrival of Evan, an American ethnobotanist in search of the Yakruna, a powerful sacred plant, capable of teaching how to dream. Together they embark on a journey into the heart of the Amazon in which past, present and future are intertwined, and in which Karamakate will slowly begin to regain his lost memories.
Highlight
From the first few minutes, the mythical monochrome atmosphere is bound to capture your eyes. The 34 year old Colombian director borrows the eyes of the natives to tell the tale of their quickly disappearing culture and leaves an intense impression of the Amazon's memory. Based on a diary of a Caucasian explorers of the early 20th Century who stepped foot on the Amazon. The 2015 Cannes Film Festival Art Cinema Award winner where two timelines intertwine like a jungle to bring a new visual experience exceeding the western conception.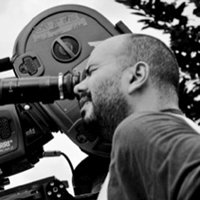 Director:Ciro Guerra
---
Born on Río de Oro (Cesar, Colombia) in 1981. Studied film and television at the National University of Colombia. At the age of 21, after directing four multi-award winning short films, he wrote and directed La Sombra del Caminante ("The Wandering Shadows"), his feature directorial debut, which won awards at 9 film festivals including San Sebastian, and was selected for 60 more, including Tribeca, Locarno and Seoul. His second feature film, Los Viajes del Viento ("The Wind Journeys") was part of the Official Selection – Un Certain Regard of the Cannes Film Festival in 2009. It was released in 17 countries and selected in 90 festivals, including Toronto and Rotterdam receiving different 6 awards including Cannes, Santa Bárbara and Málaga. It was recently selected in a national critic's poll as one of the top 10 most important Colombian films in history. Both films were chosen to represent Colombia in the Academy Awards. Embrace of the Serpent is his third feature film.