Opening Screening
"THE TAKING OF TIGER MOUNTAIN"
― Tsui Harks's Chinese hero story. An action spectacle bursting with CG magic. ―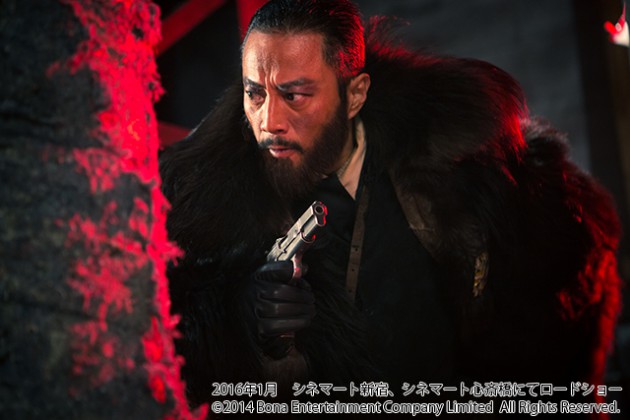 Director:Tsui Hark
Cast:Zhang Hanyu, Tony Leung Ka Fai , Lin Gengxin, Yu Nan, Tong Liya, Hankyung
Country:China, Hong Kong
Year:2014
Runtime:142min
Distribution:TWIN Co., Ltd.
Story
The story is set in 1946 where thieves oppressed the north-east of China and threatened the commoners. At the impregnable fortress 'Tiger Mountain', armed with a powerful cannon, a man feared to be known as 'Hawk', the strongest of bandits, took possession. As a communist army, 203, is passing the north-east area, they encounter Hawk's men about to raid a village. 203's leader makes the decision to stay and fight Hawk's men. The communist army headquarters sends in Yang as a spy into Hawk's men. 203 leader and Yang challenge the cold-blooded Hawk beyond the deep snowy fields.
Highlight
Based on the famous Chinese novel about a true story, "Tracks in the Snowy Forest". It is Tsui Hark's ability as Hong Kong's hit making director to turn the story of a communist army hero, into global popular entertainment. Young actors, including the popular Kenny Lin who plays the leader of a small army, challenge the intensely cold mountainous area using all the wisdom they have. The opposing bandits and their masculine world is also depicted vividly, especially the way Zhang Hanyu invades Tiger Mountain's colorful hideout to fight the boss is highly exciting. A must see entertainment spectacle full of Tsui Hark's specialty action and CG.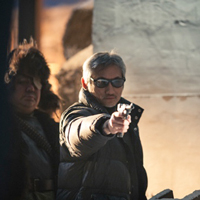 Director:Tsui Hark
---
Born 1950. Studies filmmaking in America, and makes his debut as film director in 1979 Hong Kong with "The Butterfly Murders". He leave a great impact to the world with "Zu Warriors from the Magic Mountain" ('83) and its fusion of wire action and CG. The following year he establishes a production company to continuously produce popular series such as "A Better Tomorrow", "A Chinese Ghost Story", and "The Swordsman". From his ingenious ideas and knack of finding new stars, he is sometimes referred to as the 'Spielberg of Hong Kong'. After moving to Hollywood, he then directs films such as "Double Team" ('97). Awarded the Hong Kong Film Award for Best Actor after being nominated for the Golden Lion Award with "Detective Dee and the Mystery of the Phantom Flame" ('10). He continues to create hits including "The Flying swords of Dragon Gate" ('11) and "Young Detective Dee: Rise of the Sea Dragon".
TRAILER