Closing Screening
"LAST KNIGHTS"
― Director Kazuaki Kiriya advances to Hollywood with "Chushingura" The "last knights" raid in a sublime atmosphere. ―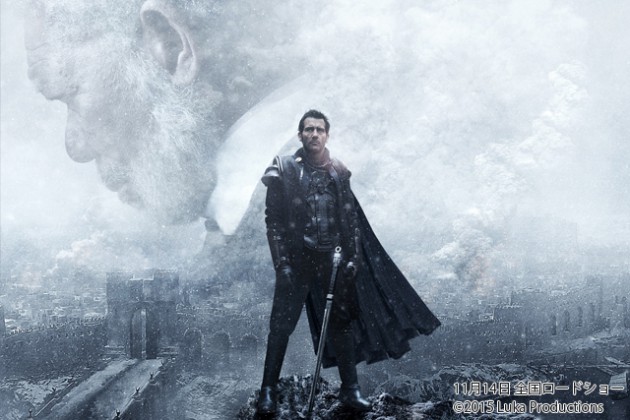 Director:Kazuaki Kiriya
Cast:Clive Owen, Morgan Freeman, Payman Maadi
Country:United States
Year:2015
Runtime:115min
Distribution:GAGA CORPORATION, KIRIYA PICTURES
Story
The noble Bartok, the lord of a feudal state, is put to trial for treason as he falls under the evil minister Geza Mott's plot. Bartok, who worries of the corrupt state's future, is sentenced to death by the emperor, and Raiden, his loyal man and leader of the order, is to perform the execution. Raiden is ordered by Bartok to fulfill his mission, and swings down his sword onto the neck of his master in grief. A year later, the knights have let go of their swords to live as commoners, while preparing to revenge. However, their leader Raiden is always at the pub just wasting away. Will the "last knights" be able to take revenge for their master who had died a death too early. A war of pride is about to start in the impregnable castle of the evil minister.
Highlight
Starring Oscar winning actors Morgan Freeman ("Shawshank Redemption") and Clive Owen ("Sin City"), the Iranian Payman Maadi, Korean Ahn Sung-Ki, and Japanese Tsuyoshi Ihara, the film actualizes a global casting. Set in a fictional feudal society, the "Chushingura" based drama of knights follows themes such as loyalty, honor, justice and dignity under an establishment that does not focus on race or religion. Shot in old Czech castles and monasteries, the spectacular scenery captured on camera have a picturesque feel about them. The thrilling and emotional 20 minute climax in a magical snowy atmosphere where Raiden and his warriors challenge the impregnable castle is a definite highlight!
Director:Kazuaki Kiriya
---
A graduate of Parsons School of Design in New York, KAZUAKI KIRIYA (Director) first burst into the Japanese spotlight as a photographer. By the turn of the millennium he was bringing his work to life in a series of music videos for some of the most well-known artists in Japan. In 2004 Kiriya made his motion picture debut with "Casshern", a live-action science fiction film, which he adapted from Yoshida Tatsuo's animation. In 2009, Kiriya followed the national success of "Casshern" with "Goemon", a Japanese historical fantasy film which he also penned.
TRAILER