"TERUHIME SHICHIHENGE"
― A special version of Yasuko Sawaguchi's princess Teru. The seven transformations into a princess, samurai, town girl, geisha and more, are a must see. ―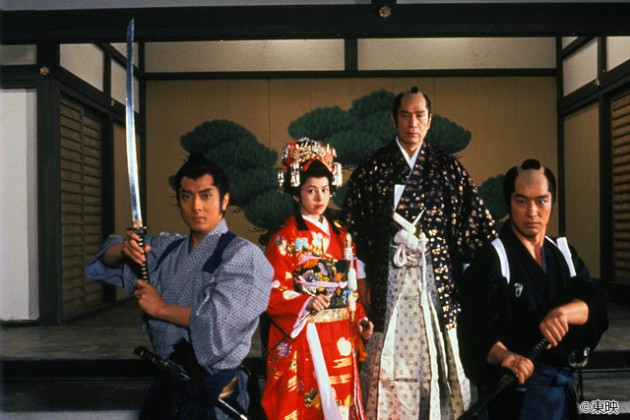 Director:Mio Ezaki
Screenplay:Seiko Shimura
Cast:Yasuko Sawaguchi, Jun Hashidume, Daijiro Tsutsumi
Music:Seiji Yokoyama
Country:Japan
Year:1991
Runtime:94min
Presented by TOEI COMPANY, LTD.
Story
It is a new year in Edo. There are continuous attacks on the lion dancers from New Year's Day. There is eventually a death. The culprit has run away, but drops a red amulet bag. A fortune teller arrives, and she appears to be looking for something. She has a blue amulet bag. Apparently when the red and blue are together, they can become useful. That evening, princess Teru (Sawaguchi) is called out by the previous shogun (Tanba), and shows him the red amulet bag. Inside the bag, is a charm of Takeda Shrine, and a map drawn in invisible ink. The map shows the place of the hidden treasures of Shingen Takeda.
Highlight
Oteru is the mascot girl of the Suzaku tea house of Kanda. She is also princess Teru, the hidden daughter of Ienari Tokugawa, the previous shogun. The highlight of this film is where princess Teru literally makes seven transformations, into a princess, a young samurai, town girl, geisha etc. A special television period film, from the popular series, unmasking the elder councilor's conspiracy to overhaul the government using the Takeda clan's hidden treasure.