"GOKENIN ZANKURO"
― Ken Watanabe, Zankuro who puts his life on a bond from Edo, takes direction. The last of the challenges towards hopeless battles. ―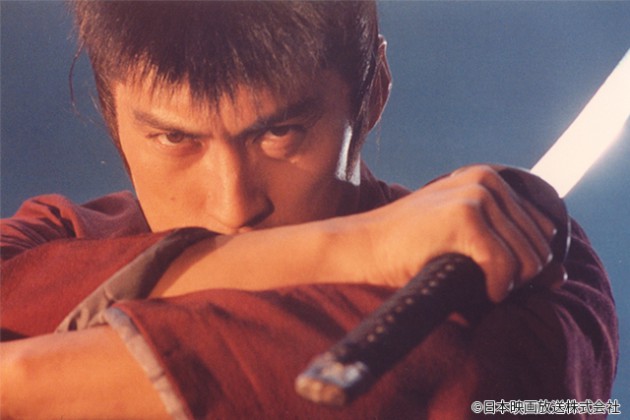 Director:Ken Watanabe
Screenplay:Narito Kaneko
Original Author:Renzaburo Shibata
Cast:Ken Watanabe, Kyoko Kishida, Mayumi Wakamura, Tsutomu Yamazaki
Music:Masaru Sato
Country:Japan
Year:2002
Runtime:72min
Presented by Nihon Eiga Broadcasting Corp.
Story
Within the uproar in Edo caused by the Perry Expedition, Zankuro's older brother Yoichibe, who had been adopted into another family, had committed seppuku after robbing public money. However, Zankuro cannot believe this, as he knows of his brother's sincerity. Zankuro who is attacked by an assassin, beats and takes the dead body to the Shimogawara clan. The lord Naito warns him that there is nothing going on and to keep his nose out. Naito had been meeting with Nagano, Hikone clan leader Ii Naosuke's right-hand man...
Highlight
Ken Watanabe's attempt as main role in an entertainment period film in his late 30s turns out as a hit. Based on the novel by the period novel master Renzaburo Shibata, famous for the title "Nemuri Kyoshiro". This title is also known as the "cheerful Kyoshiro". The visual beauty created by Eizo Kyoto that follows up from the ex-Daiei is a must see. The film music maestro Masaru Sato, famous for Akira Kurosawa's "Yojimbo", takes charge to add further depth to the film. A super entertainment period film packed with the sophisticated sword action by Ken Watanabe, the comical and homely communications between the mother, and the romance between Tsutakichi. A great chance to see this masterpiece, as it has not been released on home video.