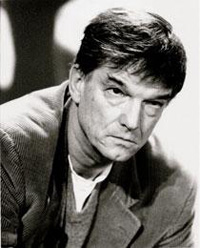 Benoît Jacquot
(France / Director)
Born in Paris in 1947, Benoît Jacquot is a film director who started his career as assistant director of Marguerite Duras films such as "Nathalie Granger" (1972) and "India Song" (1975). In 1974 he made his directorial debut with television documentary about a French psychoanalyst Jacques Lacan, and made his feature film directorial debut with "L'assassin musicien" (1976, starring Anna Karina). His directing works include "Lost with All Hands" (1986, starring Dominique Sanda and Lambert Wilson), "The Disenchanted" (1990, starring Judith Godrèche), and "A Single Girl" (1995, starring Virginie Ledoyen).
He was nominated for Palme d'Or at the Cannes Film Festival with his film adaptation of Yukio Mishima's novel "The School of Flesh" (1998), and thus became a leading figure of the French film. His current masterpieces include the story of Marquis de Sade "Sade" (2000, starring Daniel Auteuil), a film adaptation of Giacomo Puccini's opera "Tosca" (2001), "Adolphe" (2002, starring Isabelle Adjani) and "Deep in the Woods" (2010, starring Isild Le Besco).
ML Bhandevanop Devakul, also known as "Mom Noi" was born in 1953. He is one of Thailand's leading films, television dramas and stage directors with an extensive list of unprecedented works. He is also an outstanding script writer and well respected international professor in direction and acting. His extensive portfolio of masterpieces also includes the adaptation of William Shakespeare's classical play in musical Drama "Hamlet" (1995), an 18 episode TV drama adapted from Tennessee's Street Car Named Desire "Soi Prathana 2500" (1996), and his latest film "U Mong Pha Muang" (aka The Outrage, 2011) which is also an adaptation from Akira Kurosawa's "Rashomon" (1950).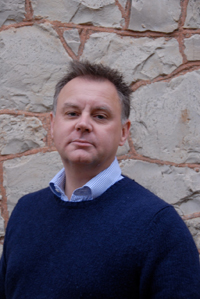 Andrew Curtis
(UK / Producer)
Andrew Curtis is a founding partner of Mythic International Entertainment with offices in London and Los Angeles. Together with US based partners, Rick Benattar and Jonathan English, Andrew produced Mythic's first feature film, "Ironclad" (2011, starring Paul Giamatti, James Purefoy and Kate Mara), which Jonathan directed. The sequel, Ironclad: Battle for Blood is currently in pre-production in Serbia.
Prior to Mythic, Andrew was involved in the production and financing of numerous films such as "Lost in La Mancha", the ground breaking 3D Imax film BUGS!, "London to Brighton" directed by Paul Andrew Williams and, more recently, "Carmen 3D" and "Madam Butterfly 3D". Andrew is also an active member of BAFTA (British Academy of Film and Television Arts), and a qualified lawyer licensed to practice in England and New York, who has worked in the entertainment industry for nearly 20 years.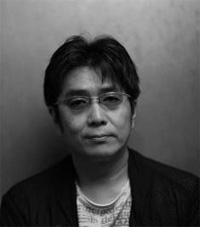 Keishi Otomo
(Japan / Director)
Born in 1966 in Iwate, Japan. After graduating from Keio University, Keishi Otomo joined Japan Broadcasting Corporation (NHK) in 1990.
In 1997, he went to study in Hollywood to learn script writing and film directing. He returned two years later and directed highly acclaimed NHK's TV series "Churasan" series (2001-2004), "The Vulture" (Hagetaka) (2007), "Jiro Shirasu: Man of Honor" (The Samurai Gentleman) (2009), "Ryomaden" (2010), among others, winning various domestic and foreign awards. In 2009, he made a feature directorial debut with "The Vulture" (Hagetaka) and "Rurouni Kenshin" is his second feature film.
He left NHK in 2011, and set up his own office, Keishi Otomo Office Inc.
His next film "Platina Data" based on the novel by Keigo Higashino will be wide-released in 2013 in Japan.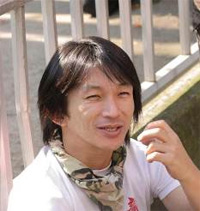 Kenji Tanigaki
(Japan / Action Director)
Born in 1970. Kenji Tanigaki is an action director who studied at the Kurata Action Club. In 1993 he moved to Hon Kong, where he gained extensive experience as an action director under Donnie Yen. He is the chairman of the Action Department of the Japan Actors Union, as well as the only Japanese member of Hong Kong Stuntmen Association chaired by Jackie Chan. His recent works include "The Chasing World" (2007), "Kamui" (2009), "Shinjuku Incident" (2009), "Bodyguards and Assassins" (2009), "Legend of the Fist: The Return of Chen Zhen" (2010), "Swordsmen" (2011) and "Rurouni Kenshin" (2012).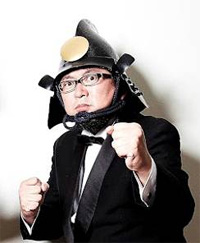 Shinji Higuchi
(Japan / Director)
Born in Tokyo in 1965, Shinji Higuchi is a special effects director, film director, auteur and book designer. After graduating from Ibaraki Prefectural Koga Third High School, he started his career in film industry with the special effects of "The Return of Godzilla" (1984). In 1984 he joined a Japanese anime studio Gainax, and created "Wings of Honneamise" (1987) as assistant director. In 1995, he won the Special Award at the Japan Academy Prize with "Gamera: Guardian of the Universe" (1995). He also took part in "Evangelion: 1.11: You Are (Not) Alone" (2007) as well as "Evangelion: 2.0 You Can (Not) Advance" (2009) as storyboard artist. His directing works include "Lorelei: The Witch of the Pacific Ocean Lorelei" (2005), "Japan Sinks" (2006) and "Hidden Fortress: The Last Princess" (2008).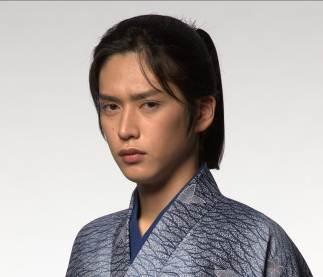 Yuuki Nagae
(Japan / Actor)
Born in Kyoto Prefecture in 1990, Yuuki Nagae is an emerging actor who has starred in several Japanese TV drama series including "Guilty: Akuma to keiyaku shita onnna" (2010), "Jiu: Keishicho tokushusousahan" (2011) and "Kuro no onna kyoshi" (2012). Currently he gave his film debut in "The Castle of Crossed Destinies" (2012).
Shinsuke Odera (Japan / Film Critic)
Jun Hirose (Japan / Associate Professor, Film Critic)
Hideyuki Nakazawa (Japan / Writer)
Yasunori Tamaki (Japan / Editor-in-Chief of Kansai Walker)
Milkman Saito (Japan / Film Critic)
Takero Yoneda (Japan / Film Editor of Toei Studios Kyoto)